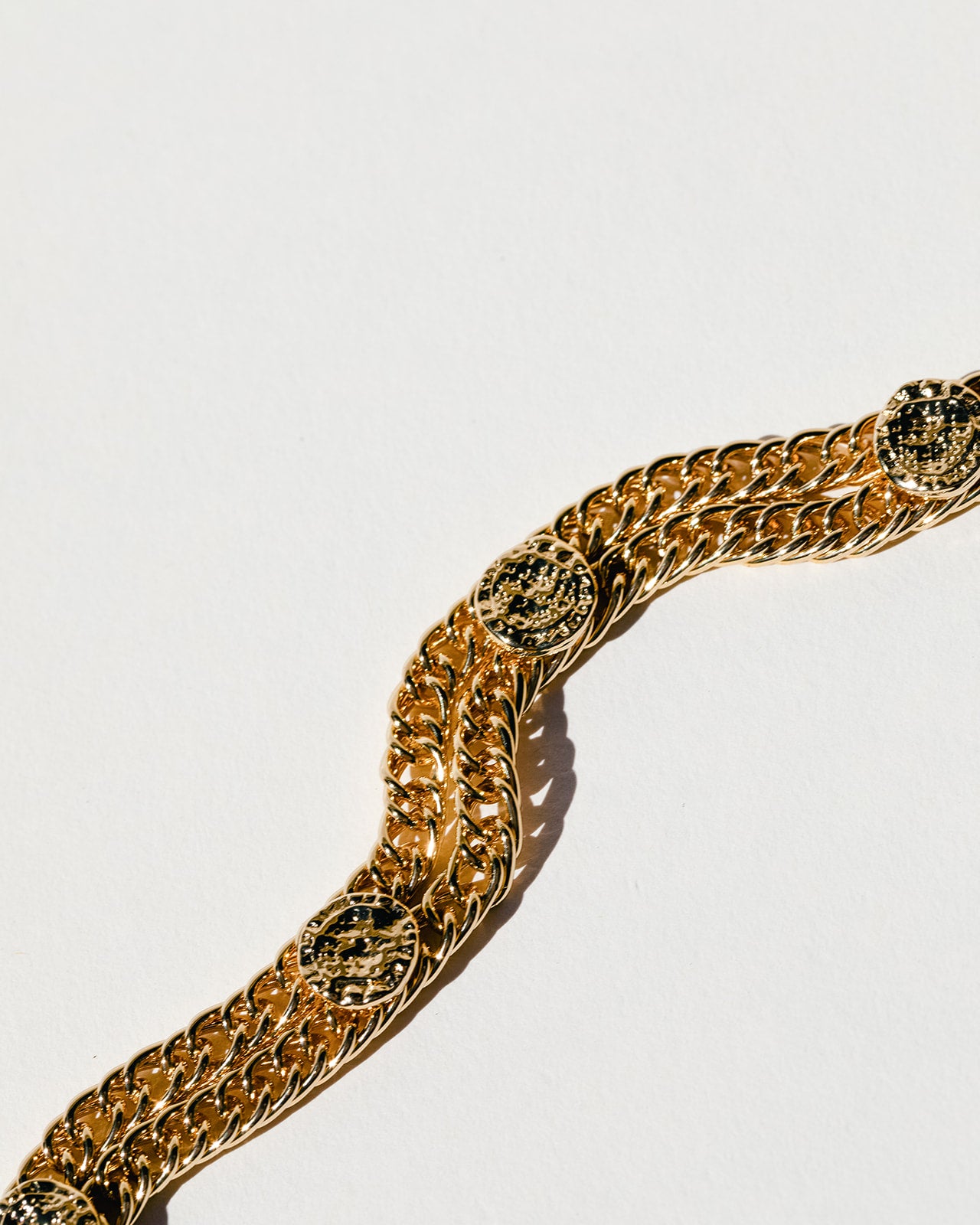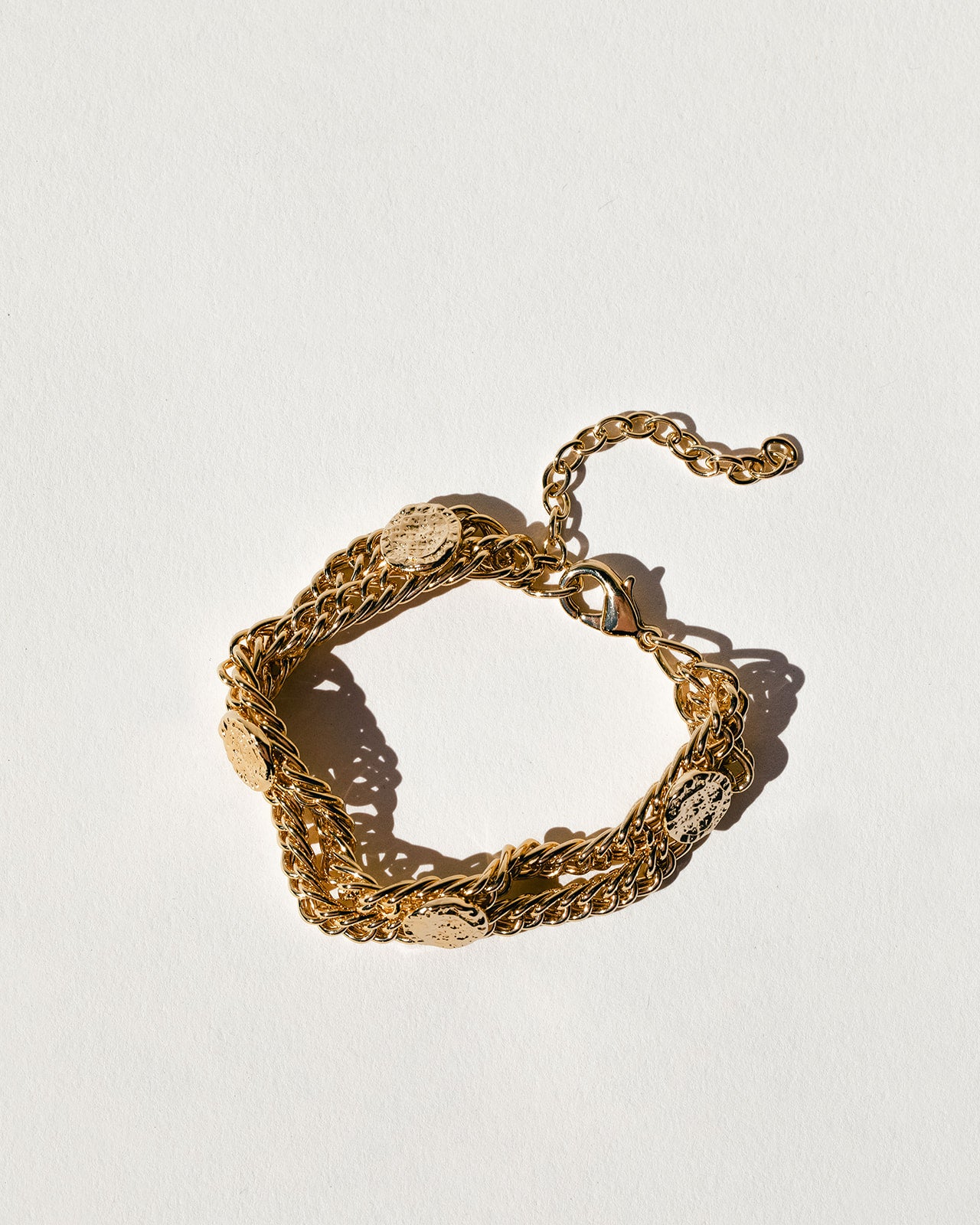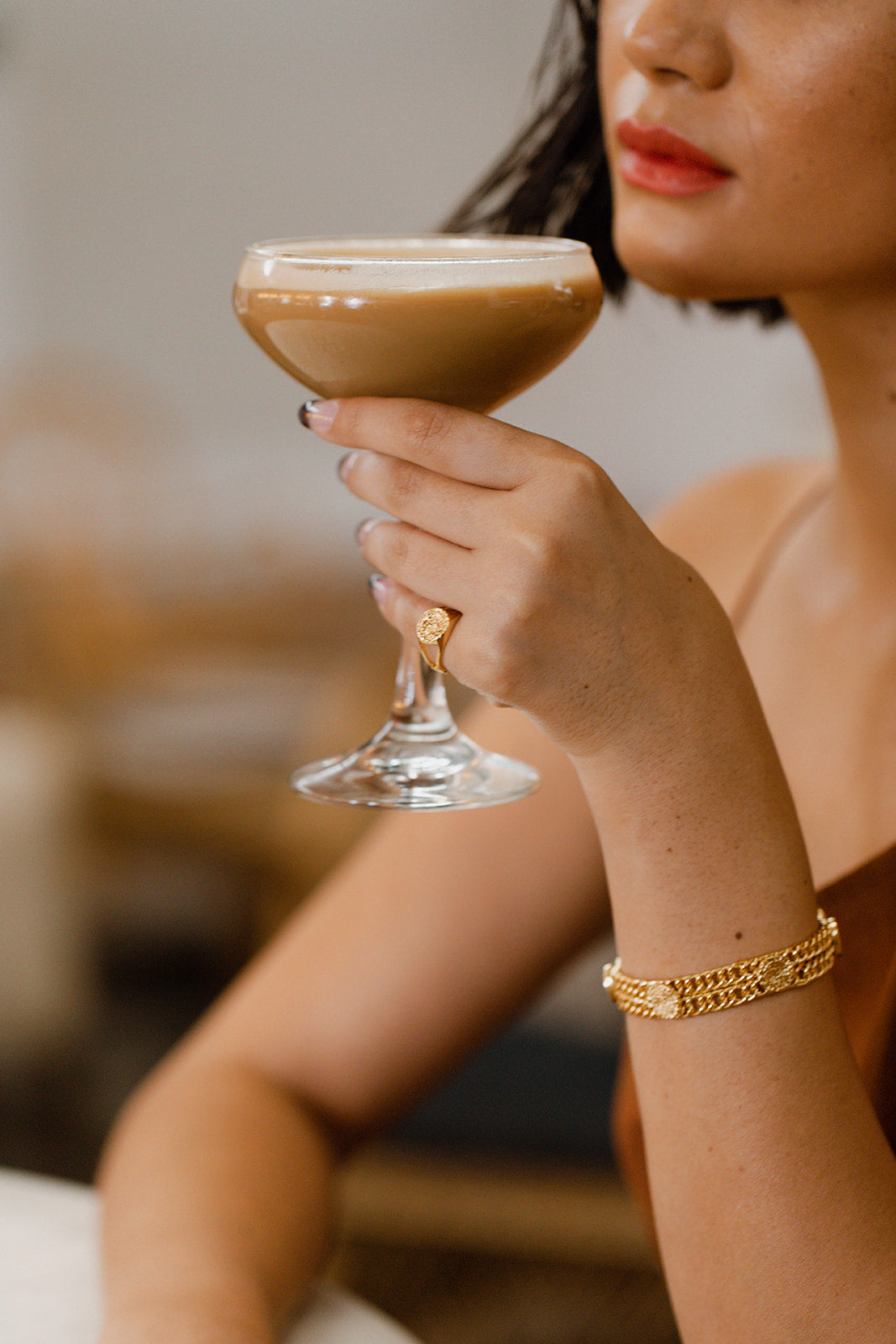 14k Gold Plated Recycled Brass
Tarnish Resistant
Handmade By Artisans in NYC
Our Kahsu bracelet is inspired from South Indian coin jewelry, but has been reimagined as a bold statement piece for your wrist! Coins or kahsu are more commonly seen on necklaces and sometimes bangles, so we decided to create a chunky coin bracelet that is unique but still steeped in history.
You can wear it on its own or paired with our other Kahsu pieces for a full, head to toe golden VIBE. 

Durga Collection is inspired by the juxtaposition of the role of women in Indian culture, from warriors to matriarchs, the Durga collection is a mix of hard and soft elements.
Pair Durga Earchain with
Durga Pendant Necklace