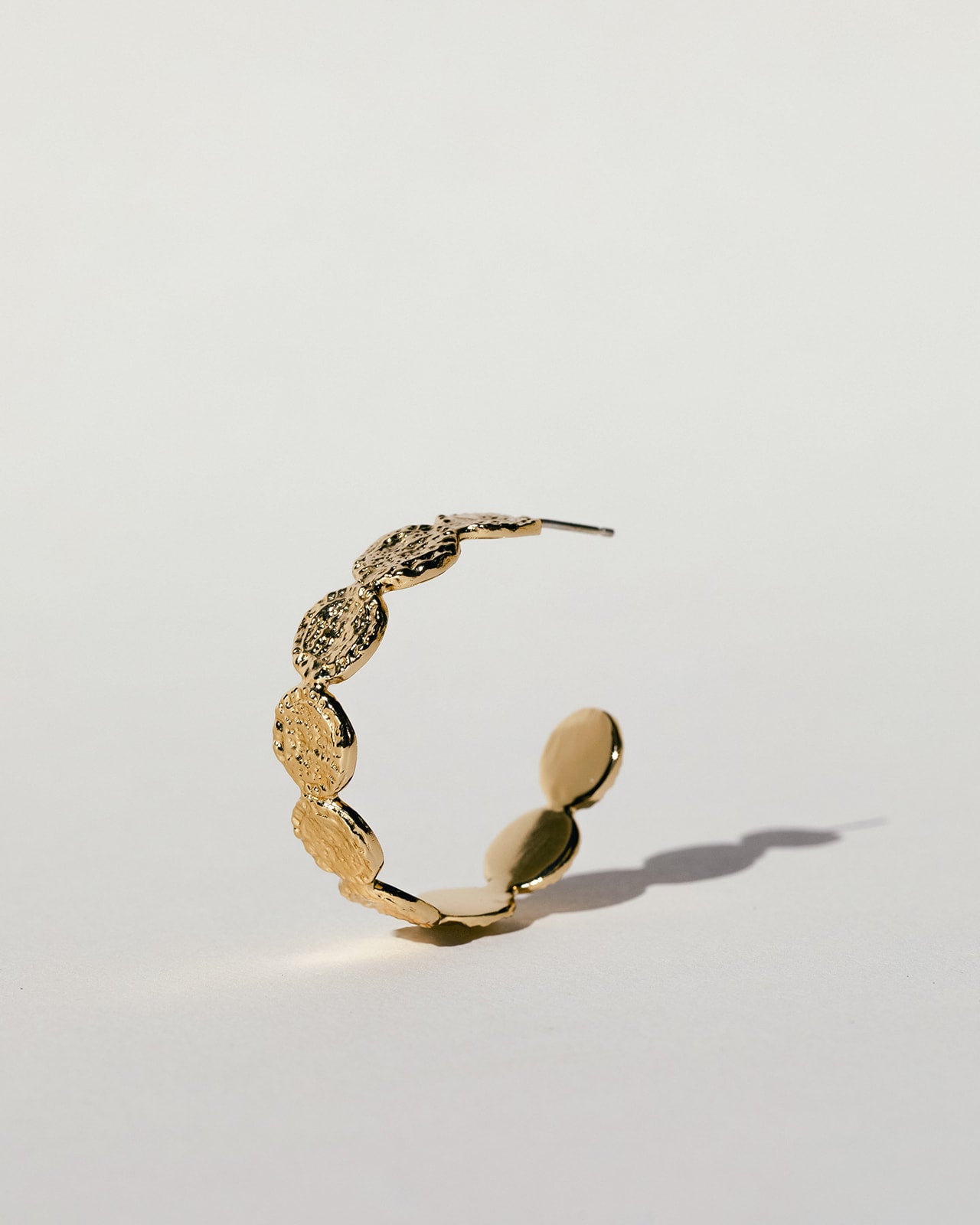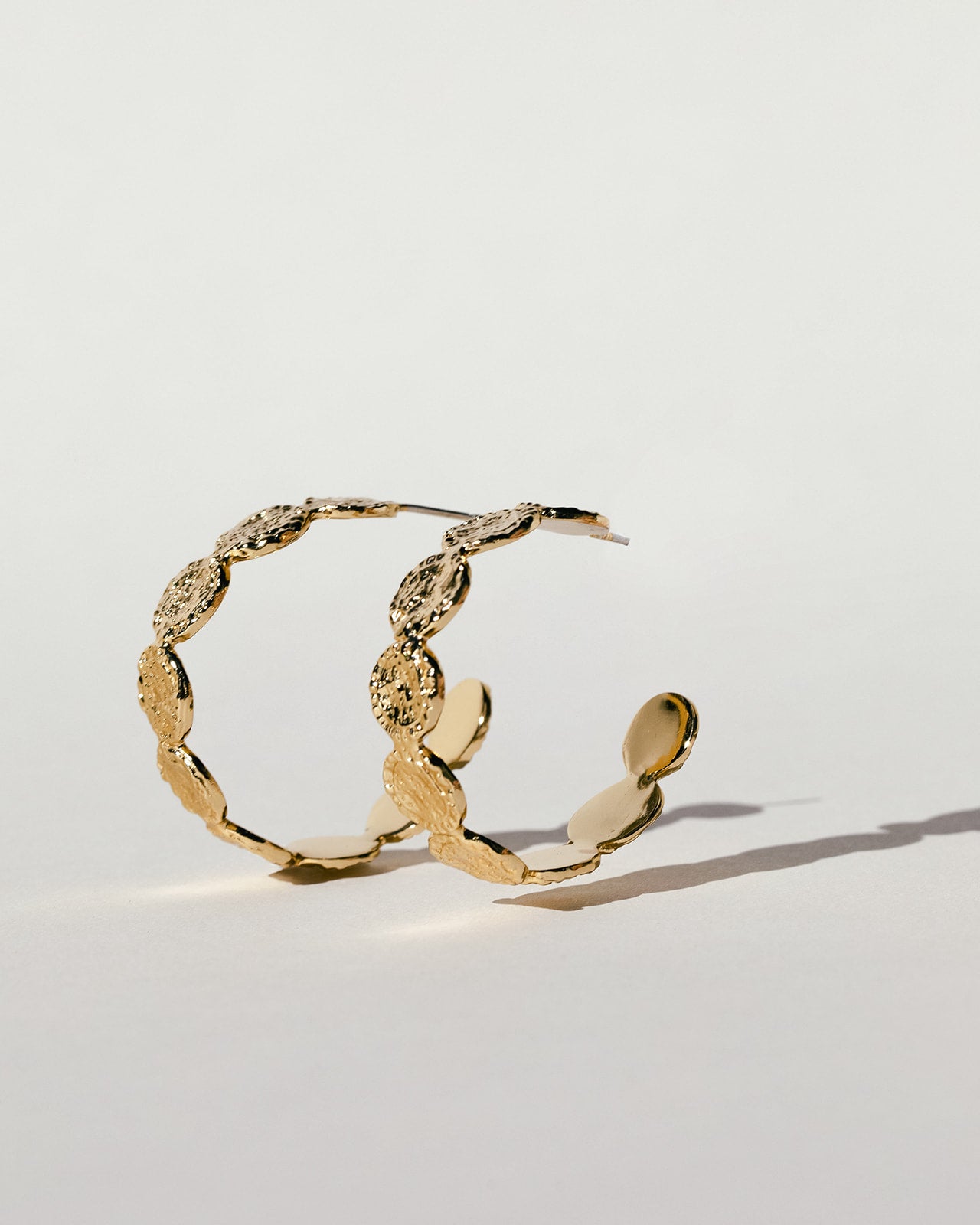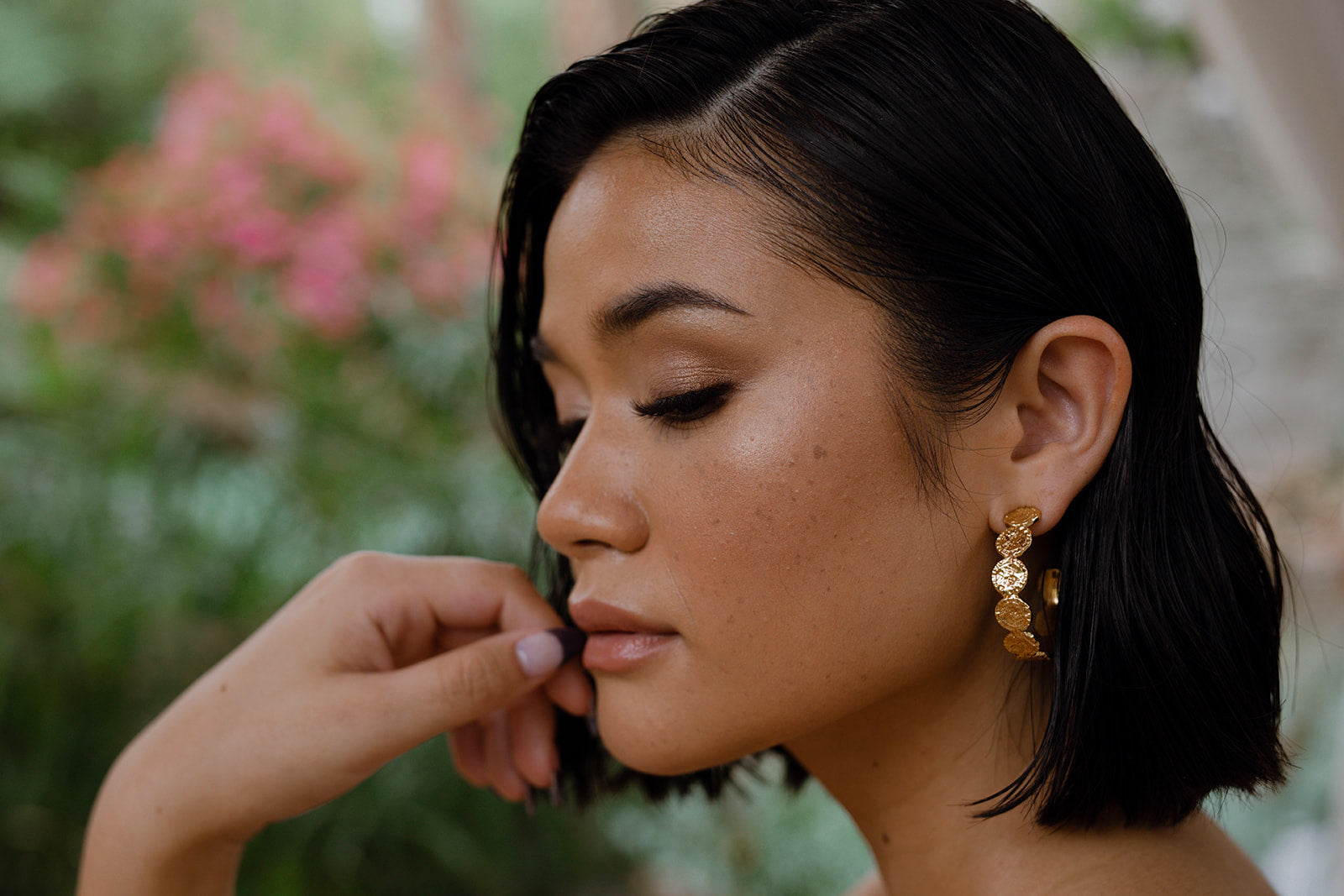 14k Gold Plated Recycled Brass
Tarnish Resistant
Handmade By Artisans in NYC
Our Kahsu hoops are inspired from South Indian heirlooms, and have been modernized as alternative to your everyday gold hoops.  They are incredibly lightweight,  and standout all on their own with their unique shape and hammered texture.
Coins or kahsu have long been a staple in jewelry collections across the centuries. From the Romans to Mughals, kahsu are a symbol of good luck and will continue to be a classic staple for years to come.
Durga Collection is inspired by the juxtaposition of the role of women in Indian culture, from warriors to matriarchs, the Durga collection is a mix of hard and soft elements.
Pair Durga Earchain with
Durga Pendant Necklace