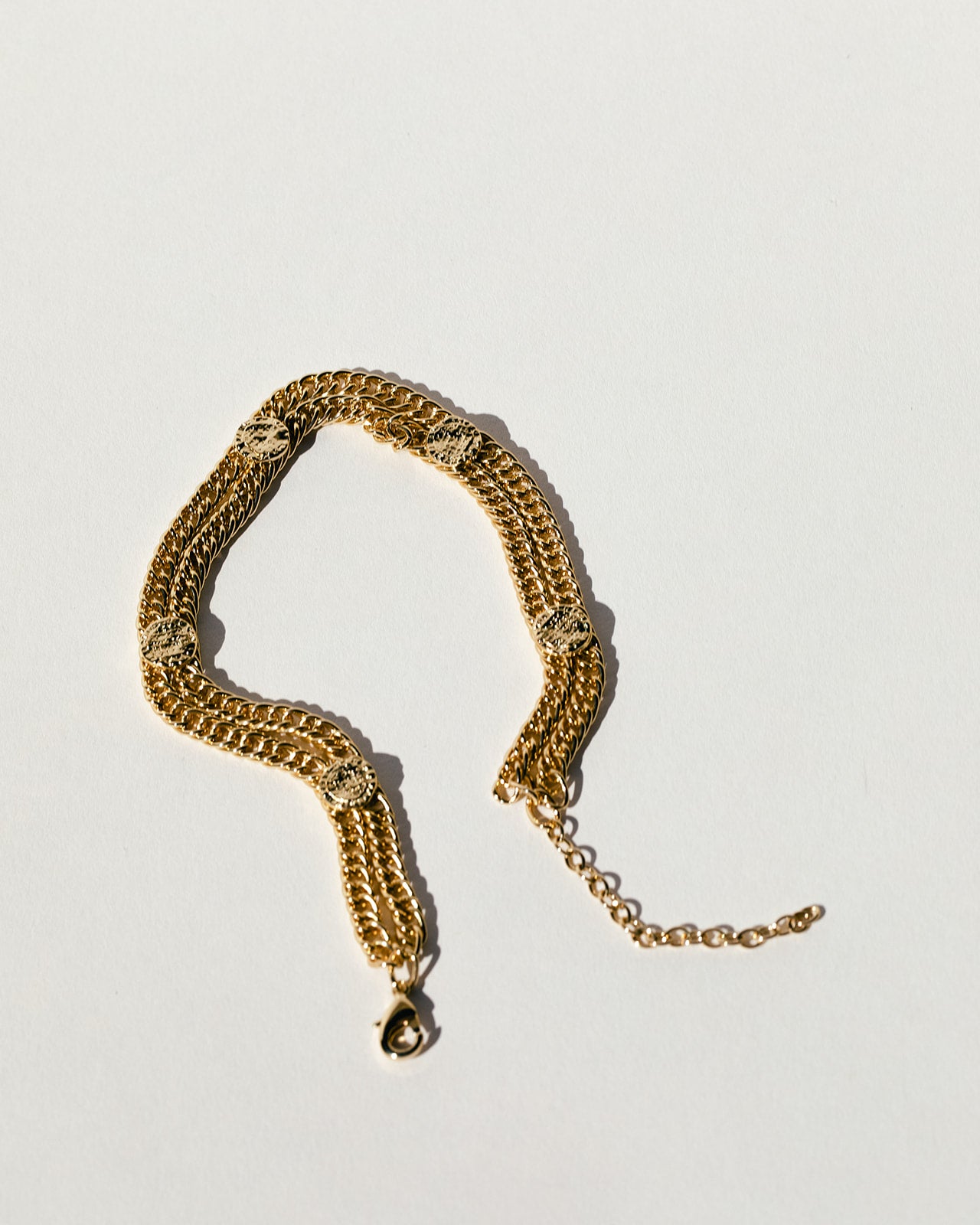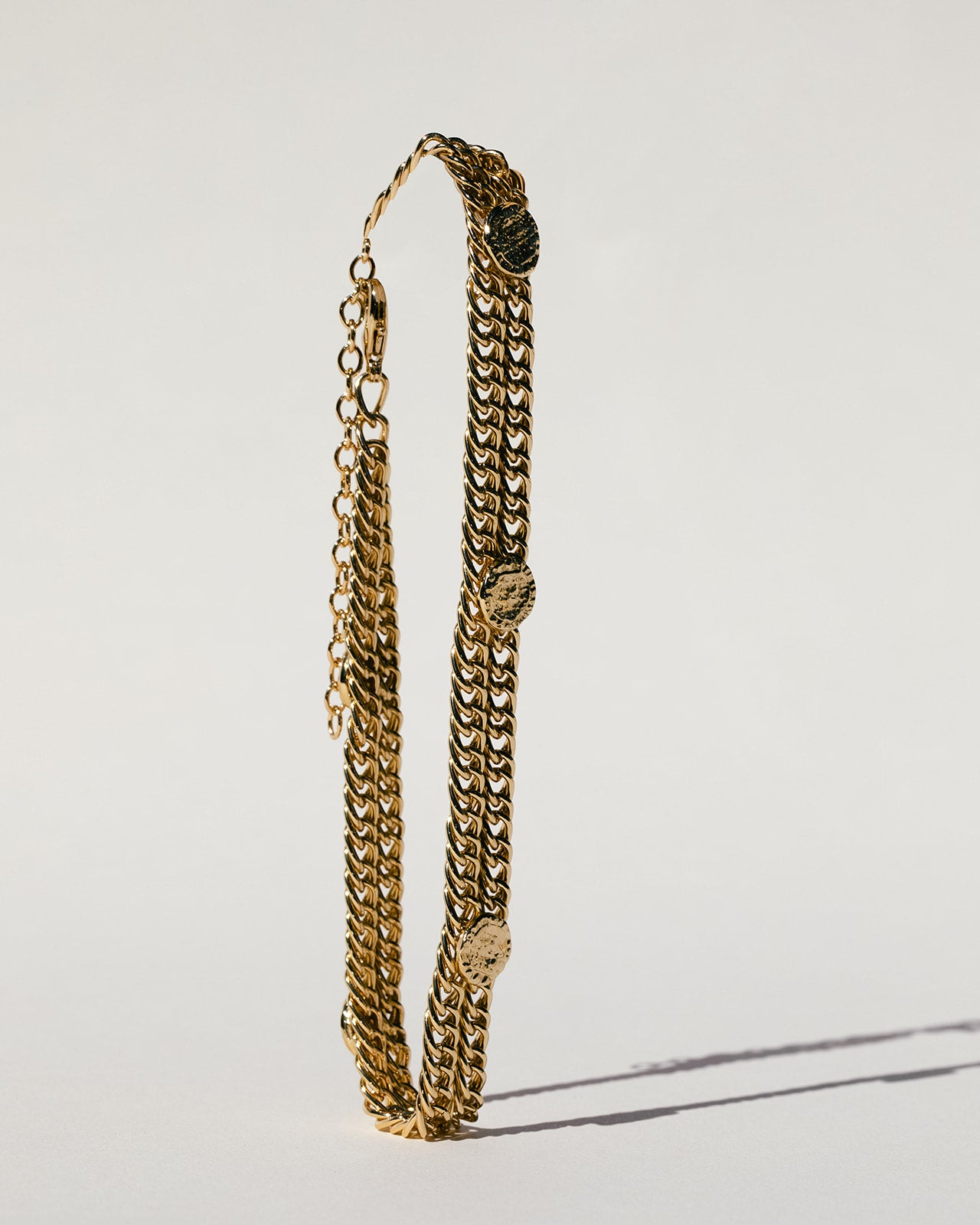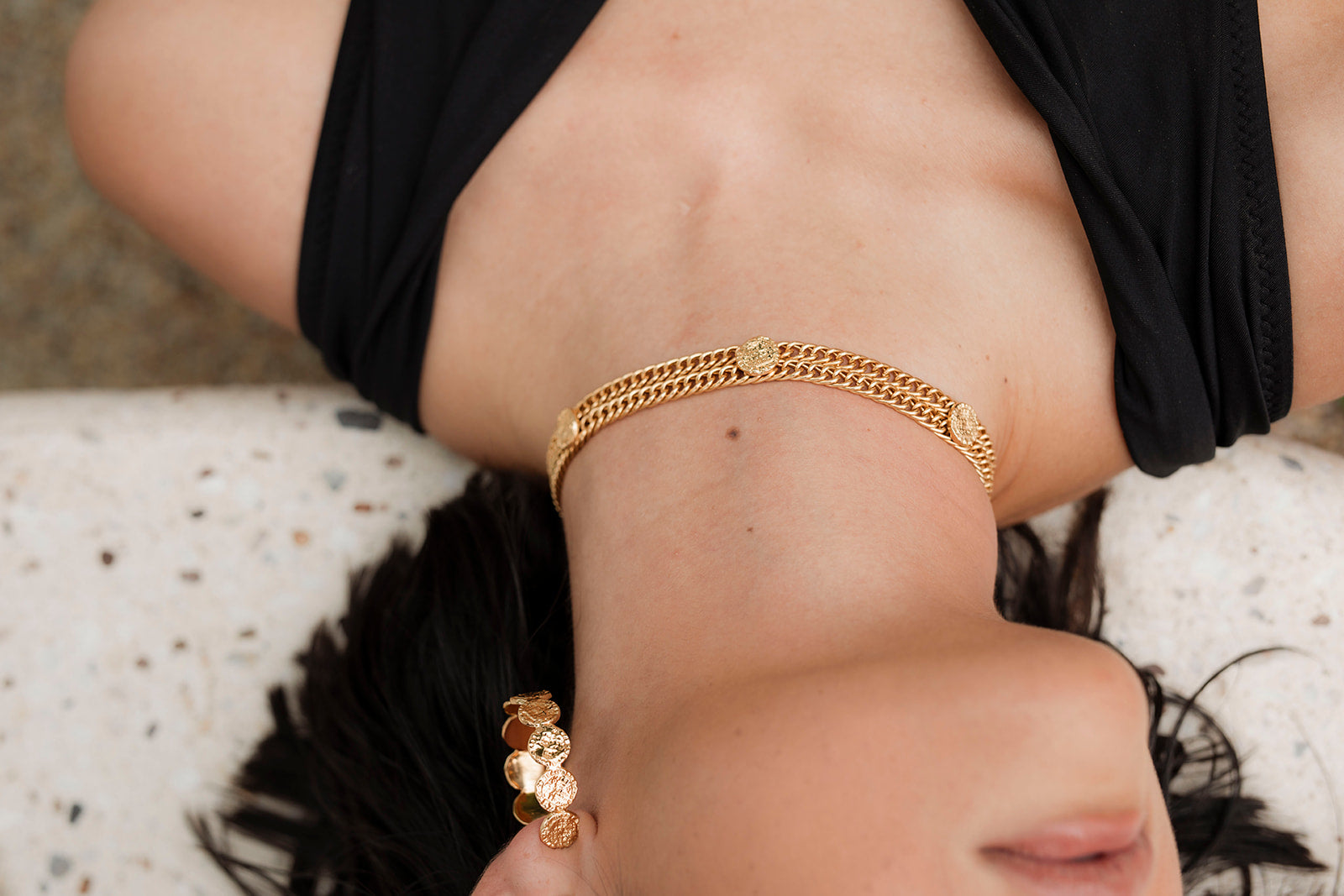 14k Gold Plated Recycled Brass
Tarnish Resistant
Handmade By Artisans in NYC
The Kahsu choker is a more modern take on the traditional Indian kasumala, or coin necklace.  Traditionally the kasumala is passed down by the mothers from generation to generation and are typically worn for special occasions like weddings. 
We wanted to make a more everyday version of the kasumala that can be worn with jeans and a t-shirt, or layered with your statement necklace stack.  The chunky gold chains with hammered coins give that 90s nostalgia, while still modern for the everyday slay!
Durga Collection is inspired by the juxtaposition of the role of women in Indian culture, from warriors to matriarchs, the Durga collection is a mix of hard and soft elements.
Pair Durga Earchain with
Durga Pendant Necklace